Elvis Part Load Network
Over 90 Partner depots and the central hub in D-34593 Knüllwald are forming a network. With the cooperation of medium-sized partners ELVIS has developed a new wide ranging part-load system. More compact solutions, more efficiency and less unproductive loading space.
From every consignor to any place of reception in Germany or adjoining countries, we will transport your consignments.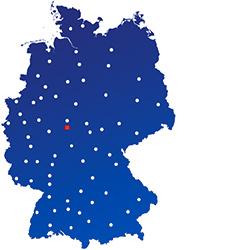 Germany within 24/48 hours guaranteed
Express
Delivery receipt directly
Live shipment tracking
Cargo space guaranteed
Ecological transportation
Daily delivery